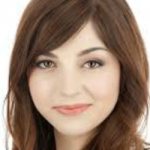 Finding the right financial advisor can feel overwhelming. A recommendation from a friend or colleague is always a good place to start, but your needs could be much different from theirs, which means the same advisor might not be beneficial to you. If you're looking for a financial advisor or want to reevaluate one you are currently working with, then follow these simple steps to make sure you're getting exactly what you need.
Make sure you understand exactly how your financial advisor is being paid. There are various ways they can receive compensation, and these terms should be laid out very clearly for you. Some advisors are paid up front, some after their services, some charge fees, and some receive commissions based on products you buy. Full disclosure is important and will speak to competence. This can also help you gauge whether or not your advisor is recommending certain products or services just for the kick back. If you understand how they are compensated, you can be on a better watch for this.
Does your advisor has previous knowledge in the same situations? If you know your advisor has helped other with similar situations and has had a positive outcome, then you will feel more comfortable working with them as opposed to someone who's not familiar.
This seems self-explanatory, but find out exactly what services your advisor offers. Not all financial advisors offer the same services, so make sure your advisor would be able to completely help you and whatever situation you are in financially. If you find out they don't specialize in a service you think you might benefit from, then it's time to move on.
It would also prove beneficial to find out how often and by what means your advisor would communicate with you. Are they easy to reach if you have questions? Will you decide on a semi regular meeting? Will you meet in person or hold meetings over the phone or video chat? These are all important things to find out up front and decide which avenue would make you the most comfortable.
Find out what sorts of certifications your potential financial advisor has. A designation like CFP shows your advisors dedication and knowledge in the field, which would make you more comfortable putting your finances and plans into their hands. Level of experience is a significant factor as well, knowing that your advisor is skilled and used to numerous situations.
Finding a financial advisor can be tricky but once you find the right one for you, they can have a positive impact on your finances.